Introduction
After the first COVID-19 lockdown in March 2020, the Duft und Kultur team approached us with the idea of bringing their unique concept store into the digital world.
Edits
It was important to portray the compelling stories of their exclusive products and brands. Through the implementation of editorials, visitors can experience new products and brands on a regular basis and get to know the wide variety of offers at Duft und Kultur.
Edits Hero Section (Desktop)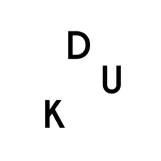 Products
The result is a flexible Ecommerce solution with WooCommerce and Wordpress (CMS) that guarantees great freedom in the creation of content. The integration of third party systems for billing and shipping additionally automates and simplifies the fulfilment processes.
We were able to launch the shop in the Fall of 2020, before the second lockdown. Ongoing analysis and optimisation of the store as well as campaigns has enabled annual revenue growth of more than 30% since its inception.
More Revenue

Better Ecommerce Conversion
We created duftundkultur.at as an elegant and modern online shopping experience, mirroring the carefully curated products.
↗duftundkultur.at